The Signworks, Your San Carlos & Greater Bay Area Sign Company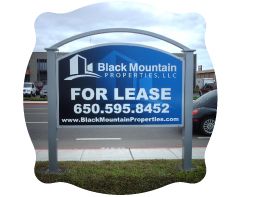 When it comes to the art of sign making, we've got it covered. We can provide virtually any product imaginable used to direct traffic, ensure safety, or brand your business.
To learn more about the many products we offer, please contact one of our representatives. Visit our photo gallery for some exceptional ideas!
Products
Click above to download our brochure

Click above to view our current promotions!

Lobby Signs

First impressions are a must! The Signworks can help you design a lobby sign just right for your business. Call or email us today!

Click above for a care guide for your magnetic signs!

Click above to download our Readability Guideline chart.

We produce and design solar labels of all types - custom for your business as well as generic for all facets of the solar industry. Click on the link to see a sampling of the labels we produce.