Electric Signs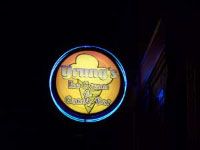 There is no limit to what can be done with electric signs.  A well designed electric sign can give your business the personality and curbside appeal it needs to put it over the top. Illuminated cabinets such as pylon signs can provide the extra visibility that you need to be seen in the clutter of today's streets. 
Monument signs and neon signs are all about giving personality and a unique style to your sign program.  Any of these can be designed for either a wall mount, a flush look, or pole mounted to fit your needs.
Channel letters can give class and distinction to your business.  Reverse channel lettering is ideal for a soft, elegant look; all of the channel letter types are sure to bring in the business.